These gaming monitors are what match your perfect gaming experience in 2020.

If you really want an amazing gaming experience, then you have to go for the best gadget 2020 has to offer. As a matter of fact, one of the most important gadgets a gamer must be mindful of is the display of the world he is in. When diving into the best PC games, you want a display that not only delivers stunning image quality but also has the power to keep up with the fastest and most demanding games out there
Most manufacturer has imagined what's required to have a fulfilling gaming experience but every gamer with their demand. so when shopping around for a new gaming monitor, you should try to narrow down your priorities. Are you aiming for the highest resolution and a crispy display with 4K or beyond? Or maybe a super-fast refresh rate and response time for a smoother gameplay experience are more in line with what you're looking for? Whatever your preference, some of the best gaming monitors available here should cover most bases, even with a high-end gaming PC.
There are a few things you should know, however, before buying one of the best gaming monitors. You'll have to choose between 4K, which gives you sharper images but lower refresh rates, and 1080p, which favors responsiveness over resolution. Everything in between lands in the middle of the spectrum. There's also High Dynamic Range (HDR), which nets you better color and brightness but at a higher cost. And also check if the monitor supports Nvidia G-Sync or AMD FreeSync, which is designed to sync up to your GPU for smoother frame rates. we have checked varieties of gaming monitors and we have different experiences for each and we will recommend a few for you.

Check them out at a glance!
1. Samsung CRG9
Equivalent to two 27-inch QHD displays side by side.
Samsung's 49-inch CRG9 Curved QLED Gaming Monitor immerses you in detail and color. AMD Radeon FreeSync™ 2 technology and 120Hz refresh rate provide crisp images, even in fast motion scenes. A spectacle to behold, the 49-inch CRG9 is built to help you win more and do more. The swivel, tilt, the height-adjustable stand offers all the flexibility you need to position the screen for maximum comfort. The panel's VESA Standard mount offers the option of mounting on VESA-compatible arms.
Value Summary
1. Built for Speed And smoother gaming experiences
2. Immersive Curve So you miss nothing.
3. designed with Multi-task; For example, you can watch a movie and do a web search while playing your favorite game.
2. ASUS ROG Swift PG279Q

Super dope monitor!
It is a 27-inch monitor with a 2560×1440 resolution, which we currently consider the sweet spot for high-end gaming. It offers substantially more pixels than 1080p without being as demanding as a 4K panel, meaning games look sharp at 27 inches but won't bring a good GPU to its knees. Plus, you can still get higher than 60Hz refresh rates, which isn't possible on the current crop of 4K displays. You can also comfortably run at 100 percent scaling in Windows, something that isn't always desirable with 4K panels.
Value Summary
1. NVIDIA G SYNC Technology removes stutter and screen tearing for the smoothest gaming experience
2. ASUS Eye Care Technology enables low blue light mode and flicker-free panels for marathon gaming comfort
3. design for clearer speed experience.
3. Alienware 25 Gaming Monitor

Gamers opinion!
25″ gaming monitor with 240Hz refresh rate and 1-ms response time. Featuring AMD FreeSync technology for effortlessly smooth gaming. These features allow mouse tracking, aiming, and flick shots to be that much easier for fast-paced action games like first-person shooters, racing, sports, and real-time strategy games. Whether you're just starting your collection, or rounding out your arsenal, Alienware accessories are built to enhance your gaming experience as you journey deeper into the game.
Value Summary
1. Game comfortably /with a height-adjustable stand, tilt, swivel and pivot features.
2. Has a very fast response that delivers required buttery-smooth gameplay.
3. The AMD Free Sync eliminates rough gameplay and broken frames with a fluid, artifact-free performance at virtually any framerate
4. Dell 24 S2417DG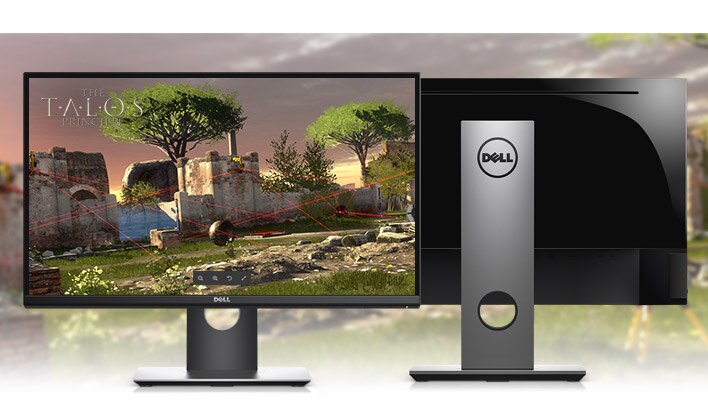 The best 24-inch gaming monitor!
It has a 24-inch, Nvidia G-Sync panel covers 123 percent of the sRGB color spectrum and emits a solid 284 nits of brightness. It's also super easy to pivot the display and even turn it into portrait mode to suit your gaming genre.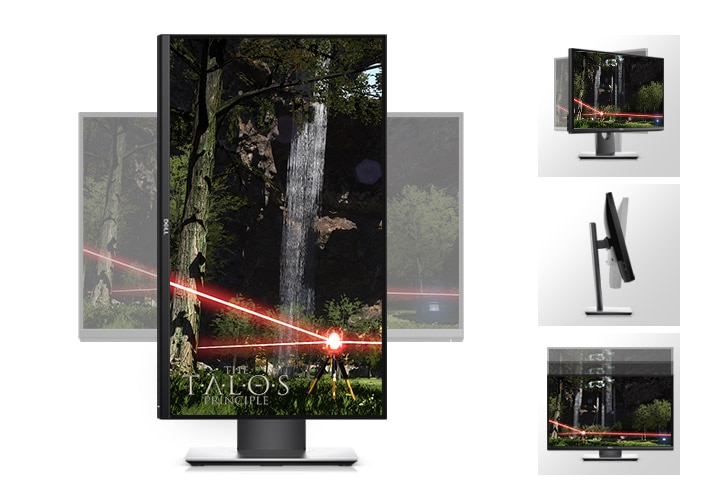 No matter how fast you're moving, you'll be able to see gameplay with crisp clarity thanks to the fastest refresh rate (165 Hz) and NVIDIA® G-Sync™1. No screen tearing, no stuttering, and no ghost images means there is nothing to get in the way of your performance.
Value Summary
1. The wide range of connectivity ports allows you to switch from PC gaming to your secondary gaming console without rearranging your cords
2. Experience swift and real-time gameplay with a rapid, 1-millisecond panel response time.
3. A very affordable quality monitor
5. Acer Predator X34 Gaming Monitor

The world's best-curved monitors!
34-inch screen with a 21:9 aspect ratio, the Predator X34 allows for a wonderful gaming experience. The curved wrap you in a world of entertainment with every corner of the screen at the same distance from your eyes for a uniform viewing experience without blind spots. who says your gaming experience can not be better? what is your gaming experience with no sound of whizzing bullets, crunching glass and scary zombie and huge explosion? but with the two built-in 7W DTS Sound speakers bringing world-class sound to your games and movies that replace external speaker or headset.
Value Summary
1. Go beyond the "standard" (1080p) gaming resolution. UltraWide QHD, (or 3440 x 1440), creates an entirely different kind of game experience.
2. Two silver-hued aluminum arms extend from the base of the ambiently lit 34" display, welcoming you to the world of the curve.
3. Produces a quality sound with the two built-in 7W DTS speakers
 6. LG 34GL750-B 34

Ultra-performance for serious gamers!
This is a perfect monitor for serious gamer Delivering ultra-performance with an immersive 34 inch 21:9 Curved WFHD display (2560×1080), plus Radeon FreeSync for seamless image precision. This monitor also eliminates screen tearing and stuttering for a smoother, faster gaming experience being an NVIDIA-tested and verified G-SYNC compatible monitor. You can Depend on this for accurate color for gaming, professional photography and graphic video and gaming.

Value Summary
1. IPS display with 99% of the sRGB has outstanding color accuracy.
2. It provides a wider viewing angle, so it reproduces even more vivid scenes on the battlefield, as flames generated by explosions contrast.
3. 144Hz Refresh Rate & 1ms MBR Fluid Gaming Motion.


7. ViewSonic XG2401

Best Freesync gaming monitor!
The ViewSonic XG2401 is the best for die-hard gamer Featuring an incredible 144Hz refresh rate, as well as VESA Adaptive-Sync Technology, this monitor's variable refresh rate capabilities virtually eliminate screen tearing and stuttering for fluid gameplay during fast-paced action scenes. When the game gets more interesting, you need a monitor that processes all information from the keyboard, mouse or controller as soon as immediately. This monitor decreases the delay between all inputs and allows you to react in real-time to pwn the competitor.
Value Summary
1. Super fast response times fast
2. 144-Hz refresh rate at 1080p
3. AMD FreeSync support
8. BenQ EL2870U 28 inch HDR 4K Gaming Monitor

The best HDR gaming monitor!
Featuring the leading HDR technology in a video enjoyment monitor, EL2870U offers enhanced brightness and contrast and adds incredible details and vividness to HDR video and HDR gaming content. Enjoy extremely vibrant, precise and realistic images as well as much higher frame rates with 4K resolution. You will be amazed by the crystal-clear images with fine details and take advantage of the most optimal viewing experience.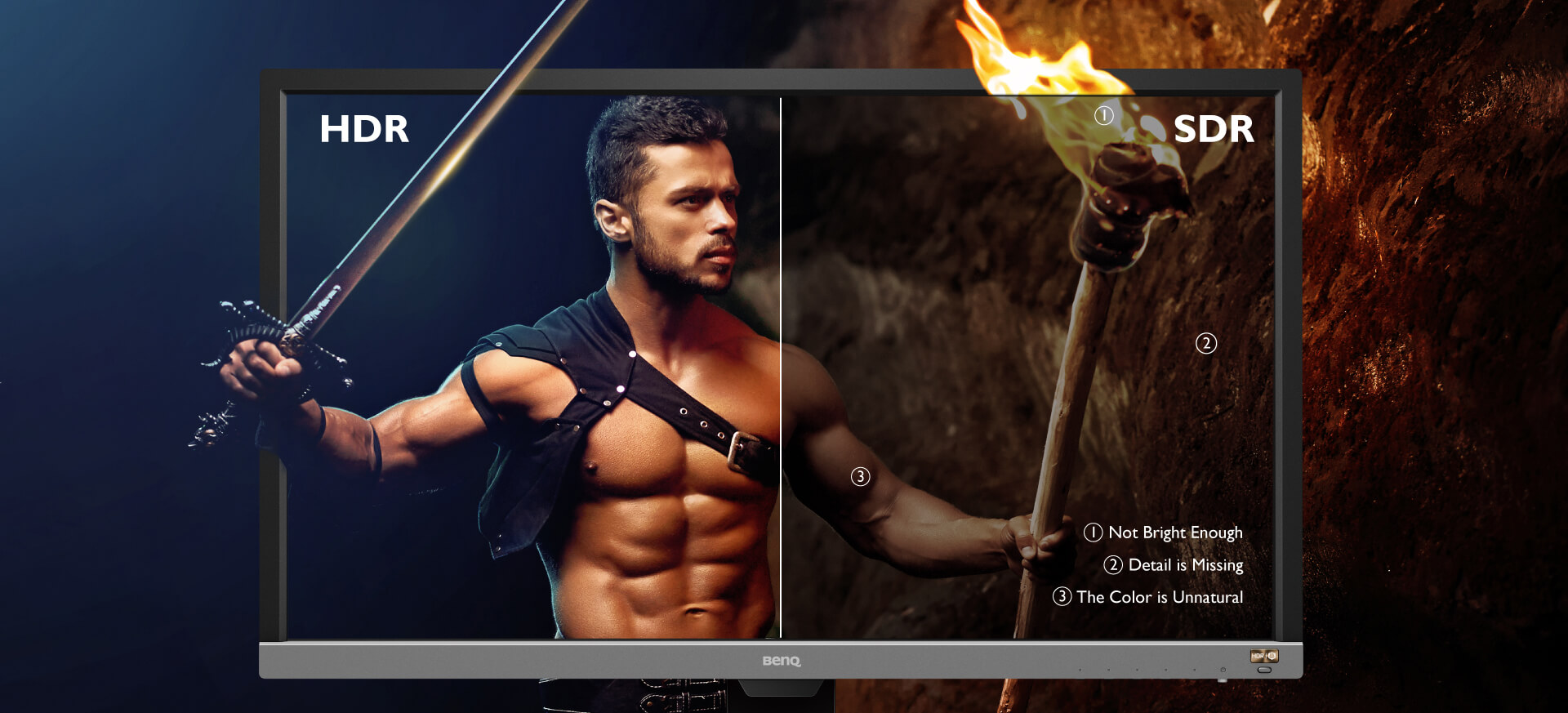 Additionally, it comes with a 2 built-in speaker to enable users to get the best out of the game.
Value Summary
1. High-resolution 4K monitor
2. AMD Free Sync for smooth gameplay, eliminating tearing and broken frames.
3. HDR technology offers greater brightness and contrast level for vivid images.